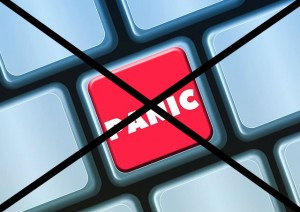 In the last 3 years or so, Google started penalizing Private Blog Networks. They've hit some known SEO bloggers but from the analysis of a lot of authority figures in SEO, the majority of deindexation comes from an algorithm penalty and is, therefore, a consequence of footprints in people's networks.
Based on people's feedback we've gathered a list of possible footprints you need to keep in mind (which most people still ignore).
Private Blog Networks Footprint Checklist
Domains
Whois has to have different contact information, different emails and use real addresses.
Use different registrars.
Some people had issues with domains bought from public auction.
Don't buy all domains on the same day/week/month.
Website
Do not use cheap hosts or SEO hosting because IPs and nameservers should be shared with legit websites (Easy Blog Networks takes care of this).
Hide blog from spiders so that the competition cannot report your network.
Do not use unique plugins and themes with footprints throughout the network.
Diversify platforms, don't use just WordPress.
Have contact information the same as domain Whois.
Content
Don't use (only) duplicated content.
Make sure your content passes grammar checks (use something like Grammarly).
Don't write content only about commercial keywords.
Have random length of articles, also up to 1000 words.
Add internal pages, like About, Privacy, Disclaimers, etc.
Linking
Keep in mind outbound links patterns (don't link to the same sites on all your blogs).
Add links to external authority sites.
Don't use only commercial link anchors (mostly it should be brand).
Allow links to go off the front page.
Add links to internal pages.
Other
Don't use Webmaster Tools or Analytics.
Don't use AdSense or other unique ad codes on all your blogs.
Blogs should look like real live sites, not obvious link farms.
If you want to make it bulletproof, create personas (fake person) for each blog with their own Facebook, Twitter, Gravatar, account (takes some time but is easily outsourced for cheap) and their own "life".
Don't use plugins that try to hide WordPress. See Hide My WP flaws for more on this topic.
Searchmetrics Ranking Factors Analysis
Relevant to the whole PBN topic are the ranking factors for the top 300,000 URLs in Google's index for 10,000 keywords. Searchmetrics analyzed different factors and designed a beautiful infographic that should help you see what Google's looking for when ranking websites. They did it some time ago but it's still one of the most relevant studies that you should check out.
Below is an excerpt from the infographic.
Content
average word count: 975
article has relevant images and media
article is using relevant terms in the content (long-tail keywords)
Website
website has internal links
website has meta title and description
website loads fast
Linking
only 29% of all links go to homepage
keyword anchor text to the website is only 13%
there are only 6% nofollow links to the website
Summary – are PBNs dead?!
PBNs are of course not dead. The idea of a PBN is to simulate organic authority backlinks. You need to make sure to do that the best you can (think about how niche authority blogs look, feel and link like) while minimizing your footprints.
Our system is built to be footprint-free, however, you need to make sure your blogs and networks don't have any footprints. The easiest and most common way of deindexing PBNs seems like checking patterns in outbound links (the method also used for deindexing public networks) – so make sure you don't link from all blogs to all your money sites but keep it very random, add external links to other websites and internal links to subpages of your own.
Keep the above things in mind and there is a very low chance that Google will find and/or deindex your PBN.
If you're looking to build your own PBN, have a look at Easy Blog Networks, the leading blog network hosting on the market.