We've received a lot of requests for blog organization in a way that doesn't affect the Network and IP selection. There is a lot of confusion about the Network selection as a way to organize blogs when it's only for IP selection.
After much thought, we found a way to do this without adding additional confusion.
Add tags to existing blogs
Tags can only be added to existing blogs. They cannot be added in the process of adding a new blog. This is to prevent confusion with the Network selection.
Once the blog has been created, open the Blog Info page and click edit on Notes & Tags.
Add a tag by adding a hashtag in front of a word (no spaces or special characters).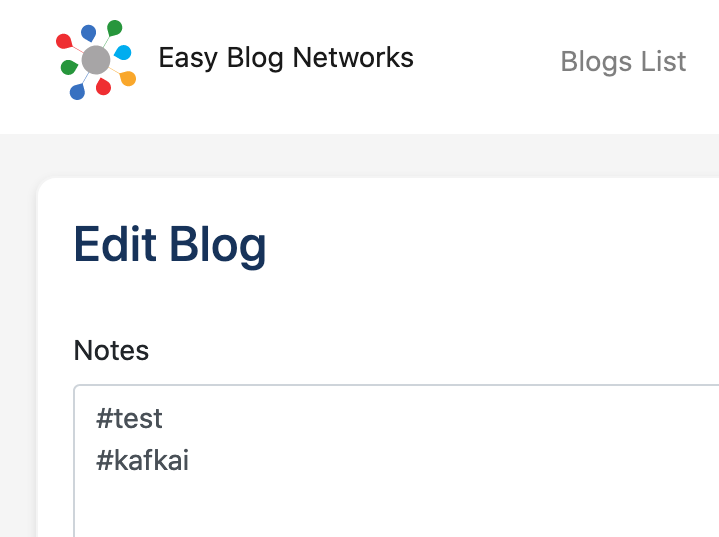 You can show blogs with a specific tag by clicking on it on any Blog Info page, or by using the filter on top of Blog List: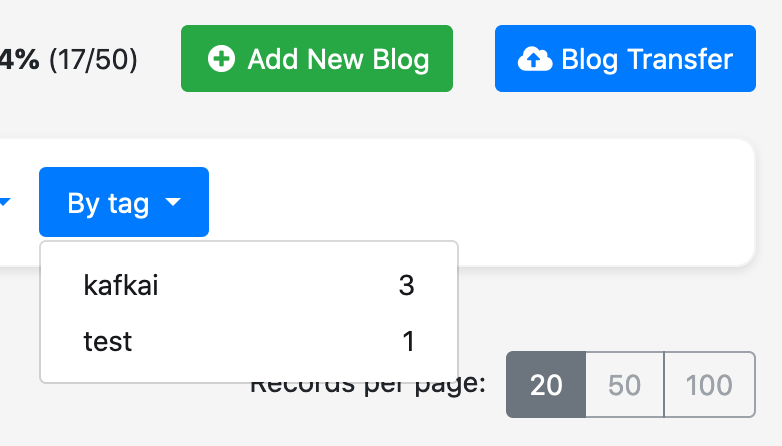 You can manage the tags by going to Settings > Blog Tags.
Try it out!
We hope this helps with organizing your blogs in a way that makes sense for you. Try it out and let us know your feedback!