Last week we talked about how nameservers can be a huge footprint for your PBN. Today we have another DNS themed blog post. This time, we'll talk about MX records.
What are MX records?
MX records are an optional part of your DNS (domain name system). They are similar to A records, which are required to have your site up on a domain, but instead they provide email functionality for your domain. To put it simply, if you want to receive email to some.address@yourdomain.com, you need to set MX records for this domain. No MX Records, no emails.
The problem is that most SEO hosting providers do not provide emails for your PBN sites. That means all blogs on your PBN don't have MX records set.
Could this be a footprint? Yes! Why? Well, out of 1 million top sites by Alexa, only 15% of domains are without MX Records, while 85% of all domains have MX records set. You do not want your *entire* PBN to be without MX records (not to mention inconvenience on not having emails for each of your sites).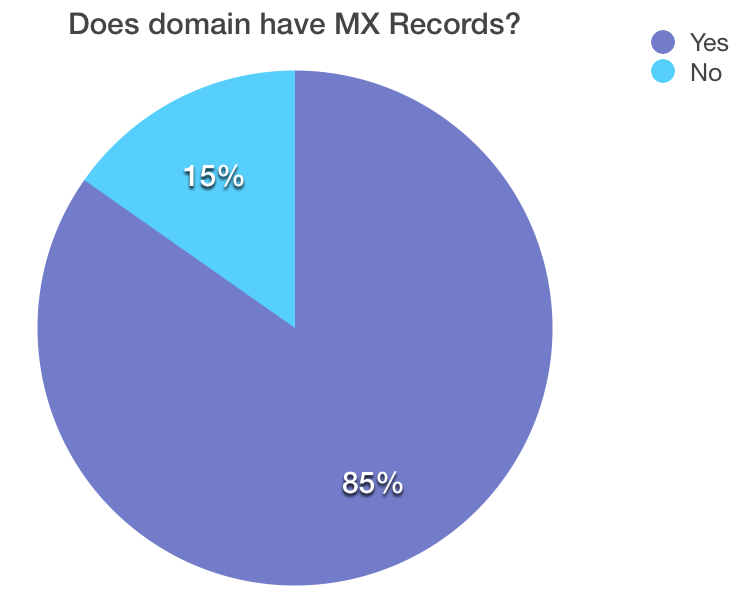 How to check if you have MX records set?
Very easy – just run DNS report on your domain and check the MX records field.

Easy Blog Networks Has You Covered
As always, with EBN, we have this covered. All blogs hosted with us come with email support with randomized MX records. Read more about our Mail Inbox feature in our Help Center.