Blog transfers are one of the pain points that have been on our radar for quite some time and our goal is to completely automate them. Until now blog transfers were done semi-automated. You sent us the necessary data in the spreadsheet and we took it from there. Our EBN Clone plugin helped us with the actual data transfer but we still had to install this plugin on both "old" (the one we are trying to transfer) and the "new" blog.

Because of our infrastructure, we weren't able to automate this part but we have done some major progress that will change that. In the next few months, we expect to introduce the new Automatic Blog Transfer tool which will help our users transfer blogs even faster. Instead of filling the spreadsheets and waiting for our response, you'll be able to do this yourself with a few clicks within the EBN app.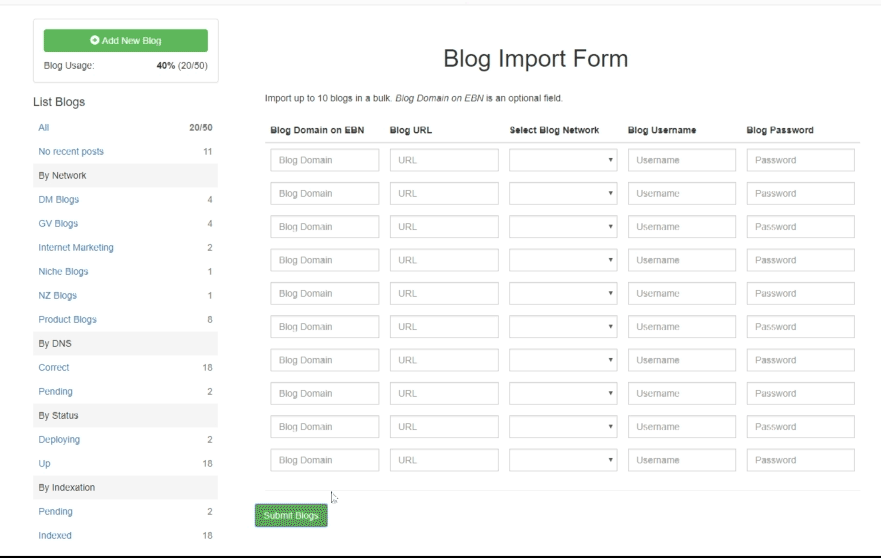 There's still one obstacle that we're not 100% sure how to solve and that is captcha. Some blogs have captchas at the login page and it prevents our system from logging in to the "old" blog. We are testing several possibilities to overcome this problem.
You can expect that the first version of the Automatic Blog Transfer tool will not support captcha solving so those blogs will still need to be transferred the old way (we'll need to manually install the EBN Clone plugin on the "old" blog) but this won't affect the process for you. The only thing you'll see is that those blogs that have captcha at login will take longer to transfer.
Keep an eye out on your inbox for our announcement when we publish the feature!