The more history of security and safety EBN has, the more Agency customers are joining our service. That's why we decided to make it easier to upgrade between larger plans.
In the past, there were big jumps between plans and the higher you moved, the more blogs you needed to add in bulk. The biggest difference was 200 blogs from Enterprise 800 to 1000.
This has now been changed and the difference between all Enterprise plans is just 25 blogs. You can review the new plans on our Enterprise Pricing page.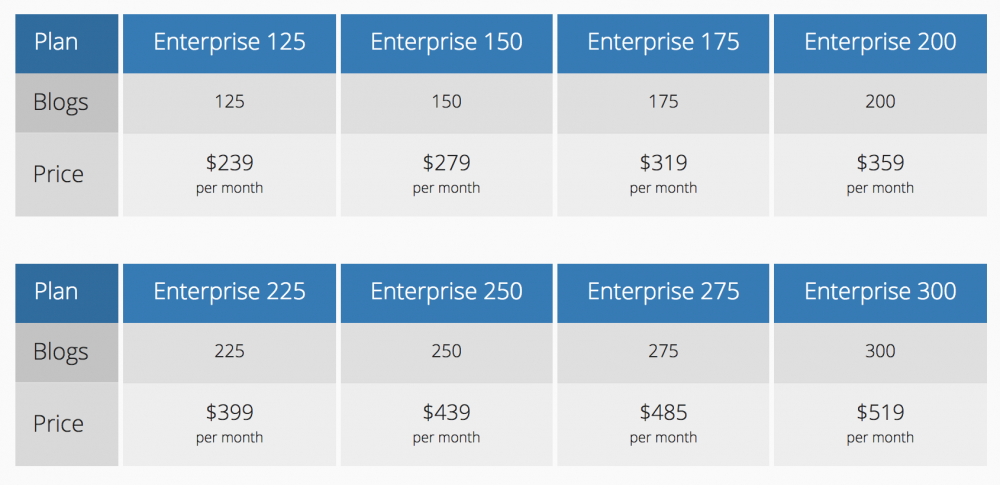 As always, you can upgrade inside your Account Settings.