Removing footer links is one of the most common reasons why users want to customize a theme. It's also very annoying to only create a child theme only for this reason. That's why we've built a plugin that can help you remove the footer directly from your WP dashboard on any theme.
Note: the plugin does not leave any footprints on your WordPress installation.
Hide Footer Links on WordPress
Download the plugin and activate it.
Go under Appearance and click Customize. Scroll down and you will see Footprint Settings tab.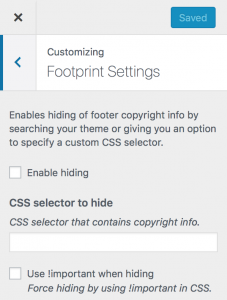 If the plugin recognizes your theme, it will only show "Enable Hiding" and you only need to click that to hide the link.
If the theme is not recognized, you'll need to use the CSS selector.
How To Use CSS Selector
Launch Google Chrome browser.
Right-click on the footer link and click Inspect.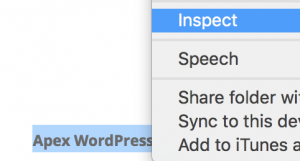 Find the div class that holds the link.

Right-click and select Copy, Copy selector.

Paste the text into CSS selector to hide field in WordPress.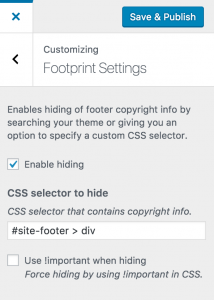 Make sure "Enable hiding" is checked. That's it! When the preview refreshes it should show no footer.