We are introducing more changes to the UI. This time we have touched the Settings page. We felt that there is too much information on one page so our main goal was to divide those settings into more logical sections.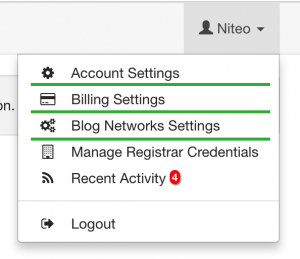 Now, instead of having just one "Settings" page, we have three pages:
Account Settings
Billing Settings
Blog Networks Settings
On Account Settings, you can update your personal information like email, full name, password and API Key. At the bottom, you also have credentials to the mailbox.
Billing Settings is where you can see on which plan you are currently on. You can also update your payment information, change subscription (upgrade or downgrade) and cancel your subscription.
We have also moved the Blog Networks Settings to its own page where you can add, update or remove Blog Networks.
Besides splitting the Settings page, we've also polished the design so that it is more consistent throughout the site.